LeaderShift Advance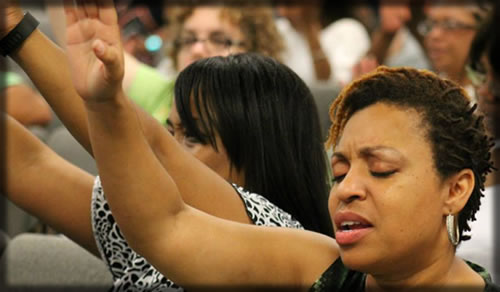 God placed it on Bishop Ralph L. Dennis' heart many years ago to start training sessions for church, community, and marketplace leaders. He entitled these training sessions LeaderShift Advance. With constant shifting and the desire to advance the Kingdom of God, the name is fitting.
During the Advance, leaders learn from one another and from special guests, as well. Subject matter embraces both the apostolic and prophetic dimensions, and is relevant to the times and season we live in. This training translates into success as leaders return to their respective ministries, energized for ministry.
If you have not attended the Advance, please consider it as a training tool that will benefit your ministry and plan to attend. The Advance annually convenes during the first weekend in February.